We meet Alberto Elli, expert guide of ComoLagoBike, former champion and former yellow jersey of Italian cycling.

2022 was the fifth year that you're collaborating with ComoLagoBike, what do you think about this experience?
These 5 years have flown, I have had many experiences, I have learned many things, I have discovered many things, many aspects of the lake that I did not know. As a pro rider I had no time and I never imagined that Lake Como could offer so much. I rediscovered the lake and my areas in a different aspect, it was a surprise for me to see things from another point of view, I discovered wonderful things, much better than I imagined. It's an experience that has made me grow in every way. As a local you live Como Lake in a certain way, but being together with the tourists makes you able to see everything with new eyes, different eyes, you see it like the tourists do. I realized the true beauty of Lake Como. This explains why millions of people spend their vacations on Lake Como. The lake is really beautiful, unique.

What do you expect for 2023? Tourists seem to be back after two years of closures for COVID
I expect to follow 2022, we are coming off difficult years due to Covid, 2023 will be a intense year like 2022.

In these years you have guided many tourists who were cycling fans, but also ones who were just tourists. How it seemed our territory to them, the territory of Lake Como? What were they particularly impressed with?
Our territory is particular, according to all the tourists I have accompanied in these years it's a unique territory, a unique beauty. There are many lakes but Lake Como is unique, views, surrounding mountains, the shape, almost looks like a Norwegian fjord. I see the enthusiasm of the people, the landscape, the hospitality, the food, hospitality and Italian sympathy.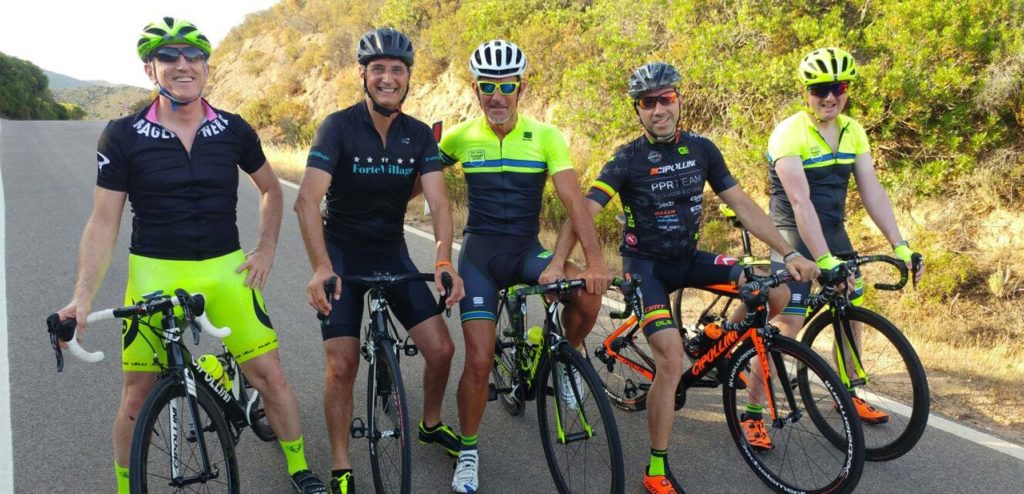 In recent years there has been the explosion of the e-bikes, what do you think? This type of bicycle saw involved many people. Is it true that the e-bike is the best way to visit and discover Lake Como?
E-bikes have opened the cycling world to so many people who before the advent of this kind of bike didn't even know what it meant to ride a bike. It's a way to discover Lake Como and its best corners without much effort, in complete comfort. I'd say that the e-bike is the best way to visit Lake Como.

ComoLagoBike organizes many e-bike tours to discover Lake Como and the surrounding area. What do you think about this initiative? It is appreciated by tourists?
I would say absolutely yes, the tourist in this way has the opportunity to enjoy the landscape, the lake and the best corners of our territory, with little effort, and in complete tranquility, at the speed of a bike. You have the opportunity to listen, feel the scents, stop with our guides and ask for information, chat, eat an ice cream and drink the classic Italian espresso. In short, with this kind of experience you get to know Italian life, you go beyond the normal tourist tour… a must try.

In addition to the tours with e-bikes ComoLagoBike has always focused a lot on their local guides to make the territory better known and instill safety and tranquility to tourists. What do you think?
First of all I must say that we at ComoLagoBike are all qualified guides, we all have a certificate that allows us to do this work, therefore we have the technical and physical preparation to bring people to visit the territory of Lake Como. Sometimes you may find yourself in not simple situations and the guide must be able to handle the case. The job of the guide is to convey to the customer a sense of safety, because it is not easy to ride on roads very different from those that the tourist finds at home.

I would say that focusing on local guides is fundamental, much more than the level of bicycles provided. The tourist must feel safe on the bicycle provided but this must be simple and agile in its use, not be extreme, and the guide must instill all his knowledge, all his experience to the customer, He needs to make him feel comfortable and entertain him.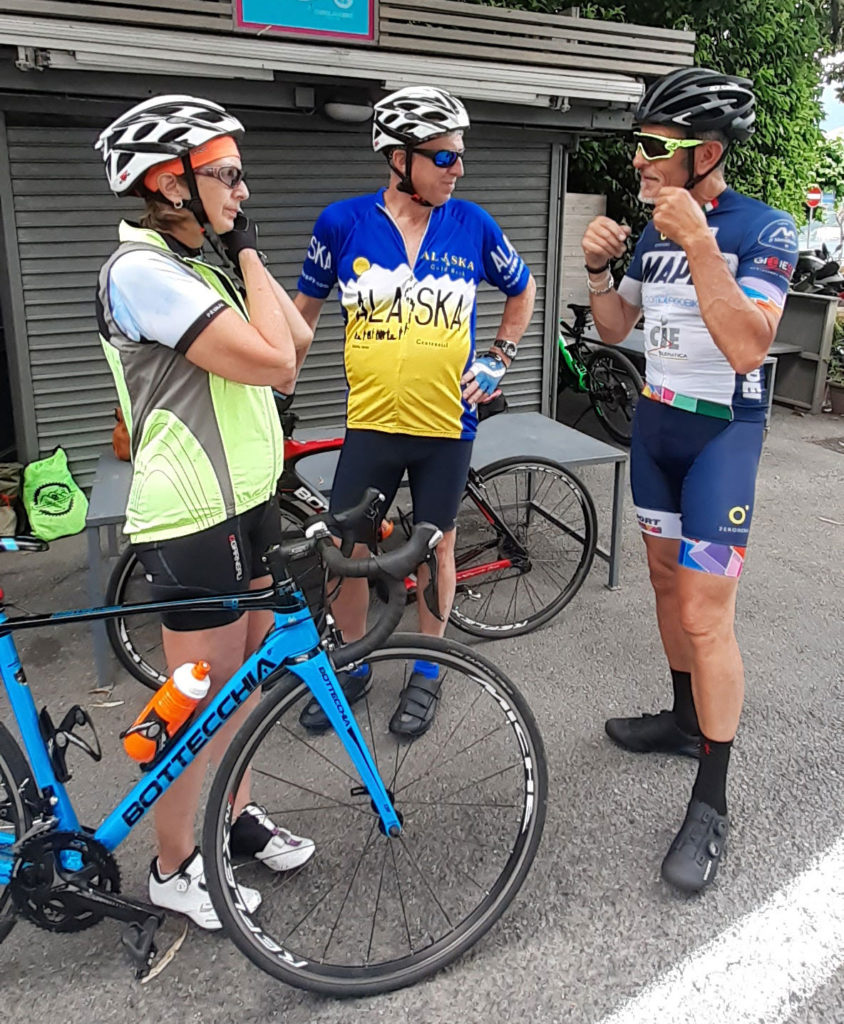 With ComoLagoBike you can ride and be accompanied by former CHAMPIONS, you first as a former champion and former yellow jersey, but also by Marco Saligari, winner of a tour of Switzerland, and Gabriele Bosisio, former professional cyclist who wore the pink jersey at the Giro d'Italia. What do you think about this? Is it an added value?
Undoubtedly, dealing with former professional riders, Marco Saligari, who I know very well, we were teammates in the professional world and Gabriele Bosisio, who I know just as well, it's a sign of professionalism, it's an added value. For a customer who wants to ride and has the opportunity to be accompanied by guides who have an important past in the world of cycling is a very qualifying thing, something more. If I was a tourist and there was the possibility to ride with a former professional rider would be an extra reason to ride with them.

Pedaling with ALBERTO ELLI means ROAD BIKE, unique routes, historic climbs and… what else?
my past is clearly road bike although over the years I have specialized in the world of mtb and e-bike.

When I accompany customers I always try to convey tranquility, safety and professionalism. I formulate the best path for the customer, the most suitable for his qualities, his preparation, what I think is the best solution at that time, it's like going to the tailor and get a tailor-made suit.

But the thing that the customer appreciates most is talking, with a tour that maybe lasts 4 or 5 hours we talk about everything, experiences, situations, this climb was done in this way… a pleasant relationship can born, which remains even after the experience.

I always try to convey enthusiasm and pleasure of riding.
It has always been my goal to make customers discover other territories besides Lake Como, Italy is all beautiful and rich in territories that deserve to be visited and Tuscany is one of them. In particular, Val d'Orcia and Crete Senesi are areas where you can cycle on the white roads, the theatre of the Eroica and the spring classic "The White Roads" is truly an extraordinary and unique thing. I am very excited about this initiative because it is a tour that combines more things: cycling on the dirt roads with gravel or e-gravel bikes, the sense of freedom that this kind of bike instills, the exceptional nature unique in the world in this area, good food and good wine, can't ask for more.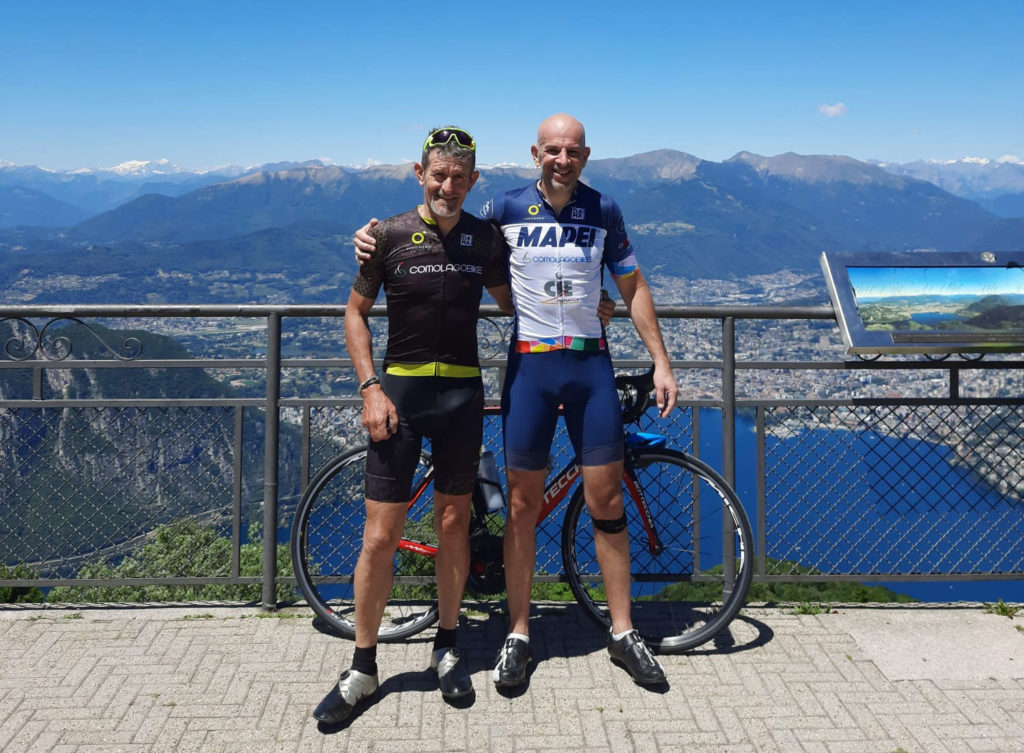 Now it's time to rest, what do you want to say to tourists who will come to ride on Lake Como?
If a person has never been there, he will only realize once he arrives how beautiful the territory is and riding on Lake Como. We have a long-established cycling culture since the bicycle existed. With us you will find an organization always ready to fulfill all your wishes all their requests, we are waiting for you!!!