Lake Como, Crete Senesi and Val d'Orcia
Lake Como, Crete Senesi and Val d'Orcia, territories where nature has given its best.


In October 2022 ComoLagoBike team explored the roads of Tuscany, in particular Crete Senesi and Val d'Orcia, in order to include these beautiful areas in our program of experiences with a tour for the season 2023, always in the company of our beloved bicycle.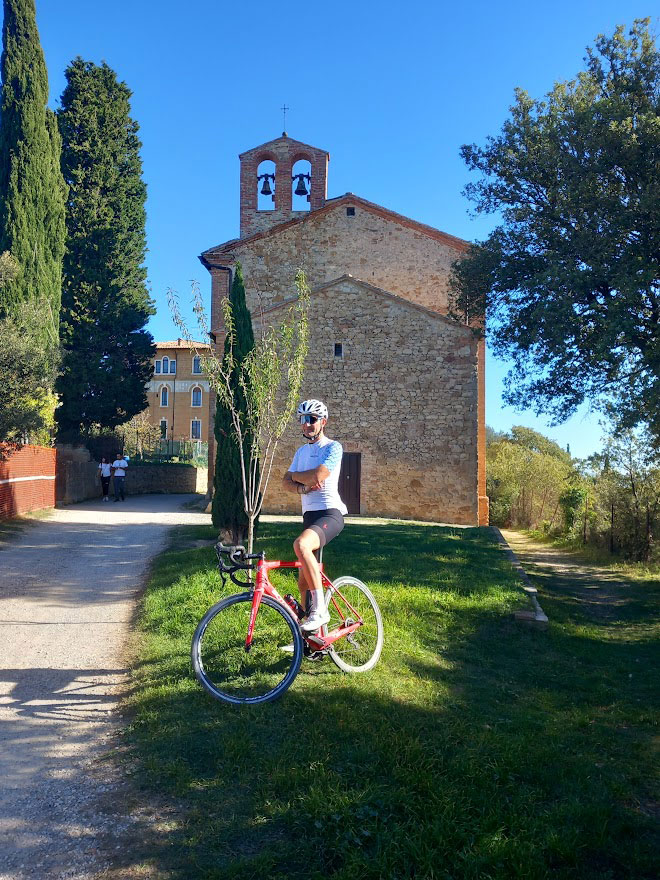 Since 2007, the year of the foundation of ComoLagoBike, our activities have always seen Lake Como as the main character, with its breathtaking views and climbs that have written the history of cycling, such as the Ghisallo and the Muro di Sormano, accompanied by other climbs always very appreciated by fans of two wheels: Esino Lario, Civiglio, Colma di Sormano and many others.
After exploring the Tuscan territory, ComoLagoBike has decided to expand the offered experiences adding Crete Senesi and Val d'Orcia: these areas, set in a natural context unique in the world, guarantee spectacular and unforgettable landscapes, to which are added top-level food and wine.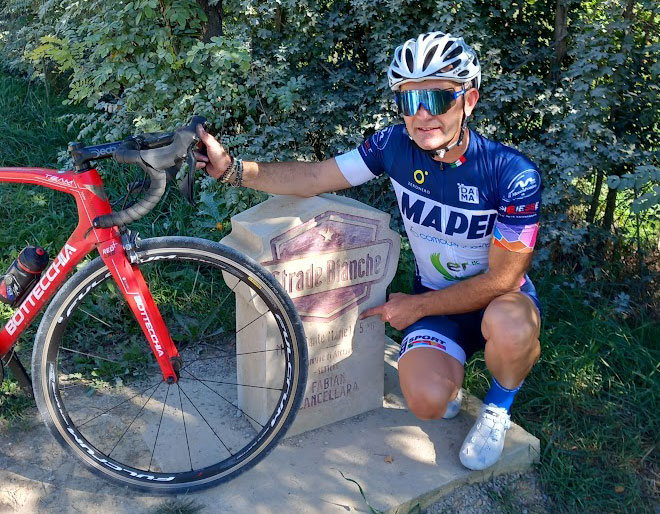 The Crete Senesi are characterized by an endless expanse of hills famous for the presence of clay, from where the name of the territory comes. The landscape is shaped by barren and gently rolling hills: on top of them you can notice the scattered and isolated farms, typical of this region.
The Val d'Orcia takes the name from the homonymous Orcia river that crosses it and presents a unique hilly landscape that, like all the beauties of the Italian peninsula, attract tourists from all over the world. There are also a lot of characteristic medieval villages such as Pienza, Montalcino, Montepulciano and many others, all of them filled with history and an unmistakable charm.
Symbol of the area is the cypress, while for the food is highly recommended to taste the typical pici, as well as the various platters of cold cuts and local meats… all accompanied by excellent wines such as Brunello di Montalcino, Carmignano, the classic Chianti and many other excellent products all strictly with DOCG mark.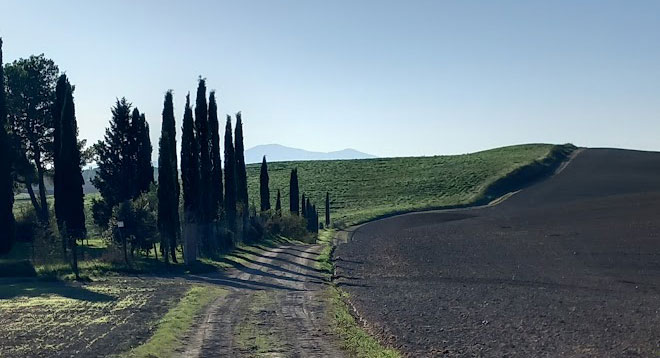 Tuscany offers also the opportunity to ride on the wonderful Strade Bianche (white roads), theatre of one of the most prestigious races of professional cycling. The atmosphere that you breathe is so alienating and evocative to make it seem that time and the world have stopped, the attention is only on your bike, maybe a Gravel, and a glimpse of land that surely you will not find in any other corner of the world.
Absence of traffic, scents, colors, small villages such as Asciano, Pienza, San Quirico d'Orcia, Bagno Vignoni… all this is our idea of Tuscany by bike: you just have to live it on two wheels with ComoLagoBike.