After the first tour of the CRETE SENESI and VAL D'ORCIA of 2023, we propose also for the 2024 season this wonderful experience that, in addition to admiring this magnificent land, has made us know many people in love with cycling, passion and adventure.
Cycling in Tuscany and in particular on the Strade Bianche is a unique experience.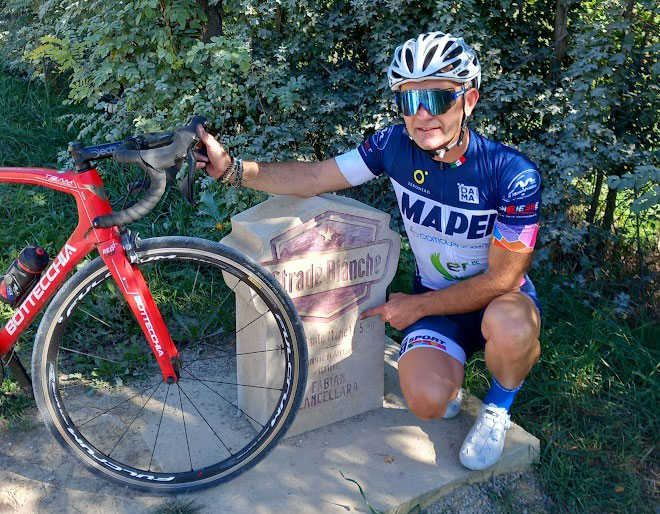 The CRETE SENESI are characterized by an endless expanse of clay hills from which the name derives, breathtaking farmhouses, streets that seem drawn by a painter.
The Val d'Orcia, with the river Orcia that gives it its name, is unique for the succession of hills and medieval villages that look like small cribs, PIENZA, MONTALCINO, MONTEPULCIANO…
Riding on these roads is really fantastic. Nature, silence, the only thing you can hear is the noise of the wheels of our bikes that proceed in the gravel, the wind and the scent of nature.
All this clearly followed by our staff and by our champions ALBERTO ELLI and MARCO SALIGARI, who will make you taste the truest TUSCANY and the emotion of cycling on these roads.
Last but not least, great food, local products, cold cuts, excellent wine, a lot of kindness and friendliness from the STAFF of ComoLagoBike.
For information visit the tour page or contact infocomolagobike@gmail.com