ComoLagoBike, the 2023 season is coming to an end but we are already thinking about how to satisfy you in 2024
The 2023 season is now coming to an end, it is still giving us beautiful days of warm sun and the colors are changing: slowly everything around becomes red, yellow and gold, everything is slowing down, and it is the perfect time to reflect on what has been done during the year.
Unforgettable tours and unique experiences that have made this year an extraordinary season for lovers of cycling, freedom, nature and cycling tourism.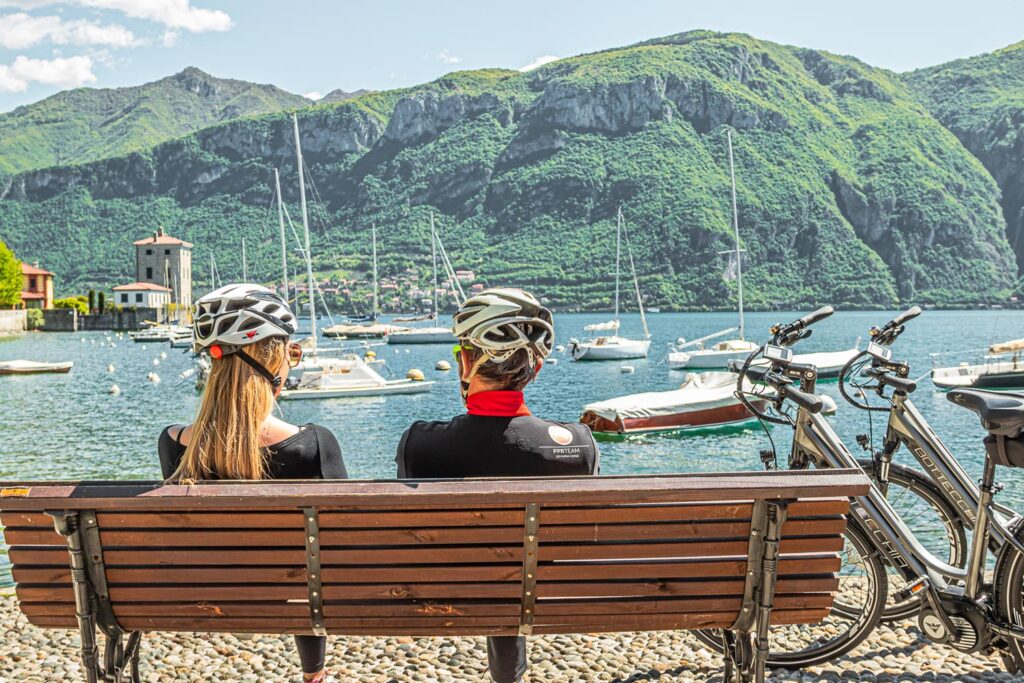 Once again, with its scenic roads, historic villas, incredible landscapes and cuisine with products of the highest level, Lake Como has proven to be a unique cycling destination with class.
Lake Como has a huge variety of routes: this is the main reason why it is so popular with cyclists from all over the world.
During the 2023 season, cyclists who relied on the experience and legs of our guides, were able to explore scenic coastal roads that embrace the shores of the lake, adventurous mountain trails and satisfying cycle paths through charming villages.
The beauty of cycling is that you ride at the speed you want and at the pace you prefer. When you stop you listen to people and you get in touch with local realities. Discover hidden treasures, glimpses and unique panoramic views.
The 2023 season is ending. It was once again a success, but here at ComoLagoBike we are already thinking about the next one, which promises to be even richer in proposals, with enthusiasm and love of our passion and of our territory.
The commitment for 2024 is to give more and more EMOTIONS, EXPERIENCES and UNIQUE MEMORIES, to keep in your memories and in your heart…
And as they say, Lake Como – a unique world –